CIMS Modules
| | | | |
| --- | --- | --- | --- |
| 1. | Admin Module | 2. | Weigh Bridge |
| 3. | Production | 4. | Store |
| 5. | Reports | | |
This application is mainly for Coaching Institute Management, for managing their day to day activity along with students details their fees collection. Application start with data collection of students for marketing Peoples & they start calling for Seminar and admission and convert them for their respective Courses.
---
1. Admin Module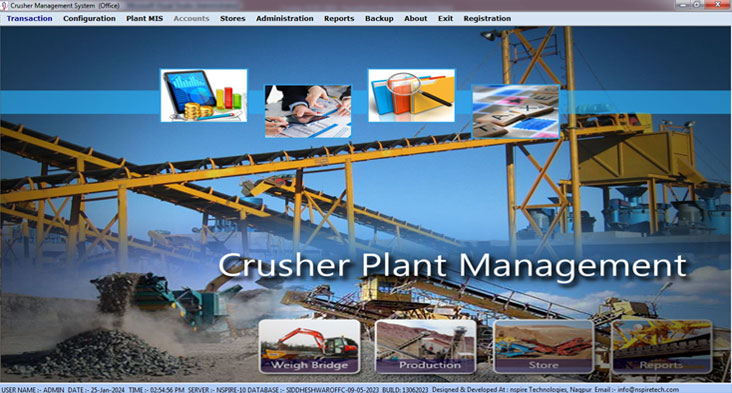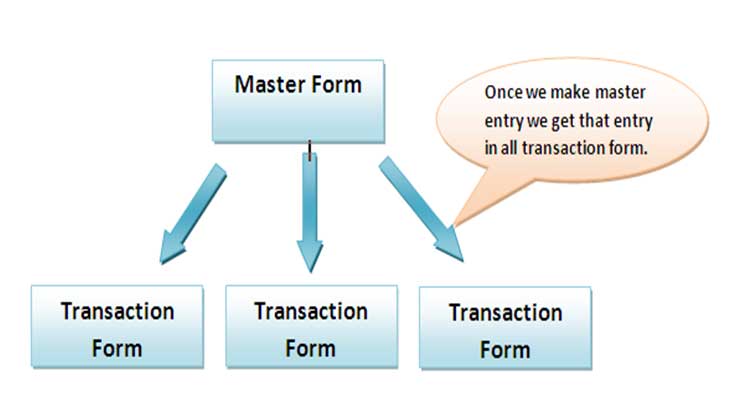 Master Module:

Mines
Material
Customers
Transporter
Locations
Loaders
Shifts
Vehicle Master
Comm. Port Setting
Tax Master
Royalty Books
Royalty Close

Administration:

Material Rate
Modification Transaction - Sale, Purchase
Sale/ Logistic Invoice
Account Details
Data Correction utility
---
2. Weigh Bridge - User Level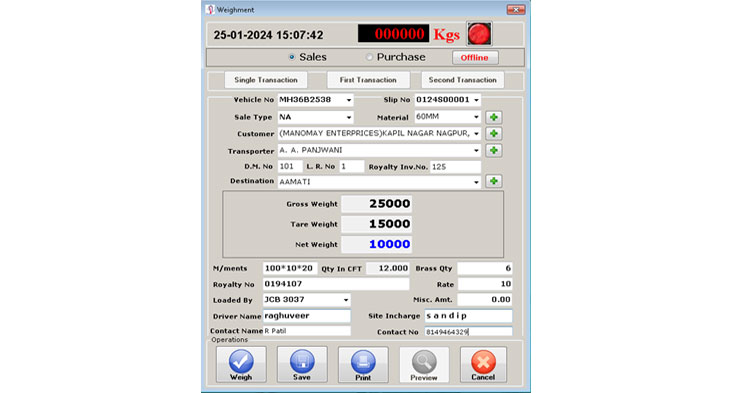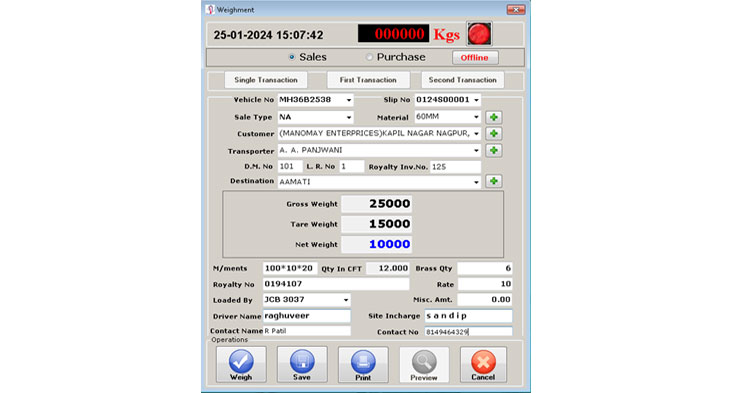 Transaction:

Online Transaction Entry
Offline Transaction Entry

Master Module:

Material Master
Customers Master
Transporters Master
Vehicle - Master
Tax Master
Royalty Master
Location Master
---
3. Production
This Module will help us to manage material details, their stock quantity, their Scheme and Production details etc.
Transaction:

Scheme Master
Production Unit Entry

Administration:

Material Rate
Data Correction Utility
---
4. Store Management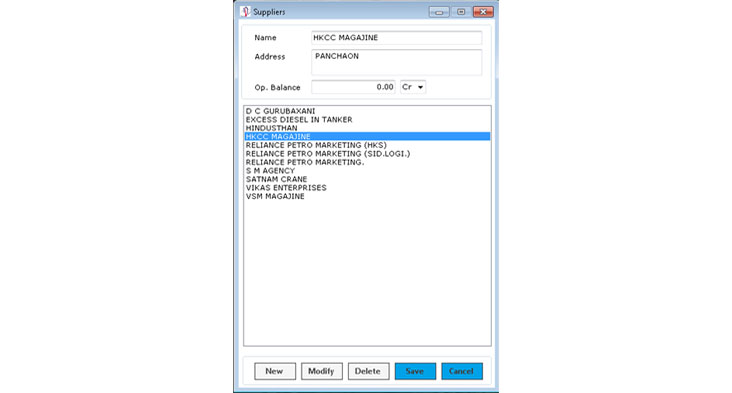 Store Management module covers all details about the Materials and their Group, Sub Group, items, General Purchase- Material Issue, Receipt and Party Details, Customer and Supplier, taken care by this module.
Store Module

Sub Group Master
Sub Sub Group Master
Item Master
Unit Of Measurment
Supplier Master
General Purchase - Material Issue , Receipt

Administration:
---
5. Reports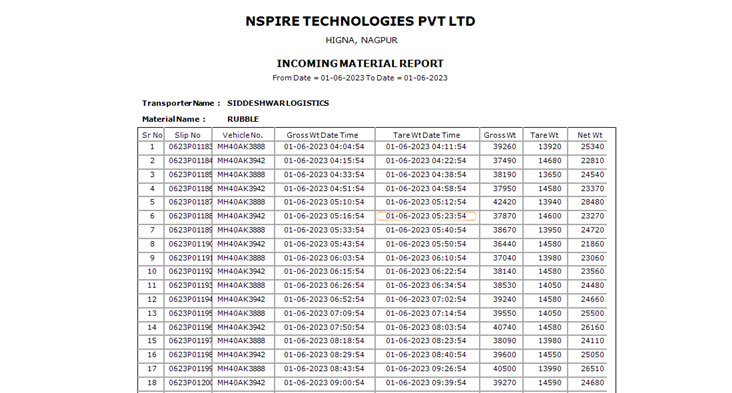 This Module is useful for Reporting Head, who will allot all Material to the supplier and monitor their details online and Offline Weighing Bridge.
Transaction
Purchase Report
Mine wise Material wise Transporter wise Loaded by Vehicle no. wise Date wise

Sale Report
Customer wise Material wise Transporter wise Loader by Vehicle no. wise Date wise

Loader Report
Logistics invoice
Logistics Delivery Report
Transporter Report
Bin Card
Ledger Account Report
Logistics Ledger Account Report
Daily Transaction

Administration:
---
Other Functionality
Upload Functionality is present in this project - You are uploading the data with this utility.
---