Ready Mix Concrete Workflow Management

RMC Software Modules
Introduction :-
This application is mainly for RMC (Ready Mix Concrete) Software System, for managing their day to day activity along with weighing bridge details. Application collects the information about transportation transaction of material supplied to the customer and supplier respective. Application is also managing their day to day material stock detail in the production and handles the purchase & sale information in to store. Some other utility is provided in to this application and at the last all type of reports is present in report.
---
1. Master Module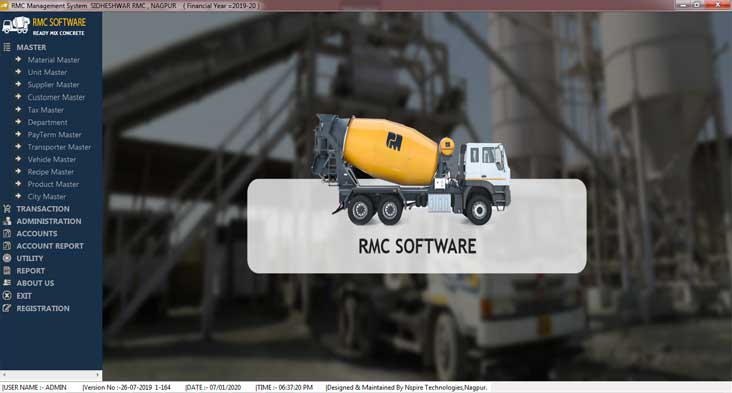 Master Module:

Material
Unit
Suppliers
Customers
Tax Master
Department

Pay term
Transporter
Vehicle Master
Recipe Master
Product Master
City/Locations
The above diagram shows that all entry in master form is one-time entry, means we get all master form entry in all other transaction form. The real benefit of this master form comes in picture when client place hundreds of purchase order with same product name, imagine how typical it is
---
2. Transaction Modules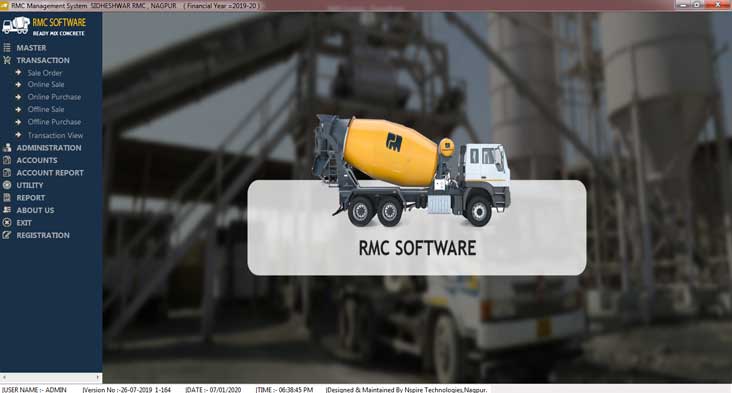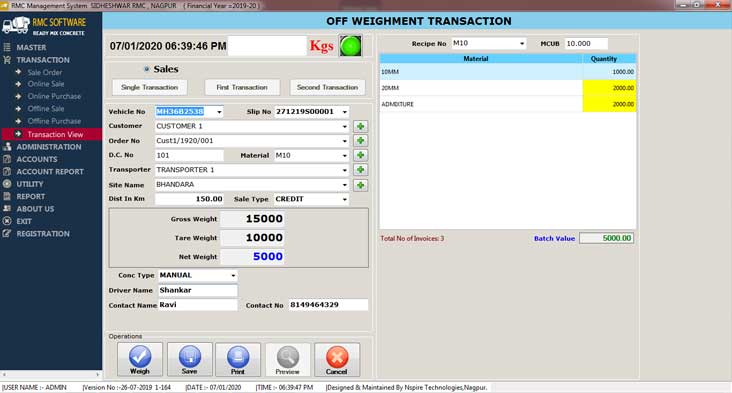 Transaction Modules:
Sale Order
Online Sale
Online Purchase
Offline Sale
Offline Purchase
Transaction View
The above diagram shows that, Online and offline sale transaction form design is same because operator work too easy to handle. This online sale and online purchase form directly connect to weighbridge so the live weight on the weighbridge is show into screen. This form easily handles by operator.
---
3. Administration Modules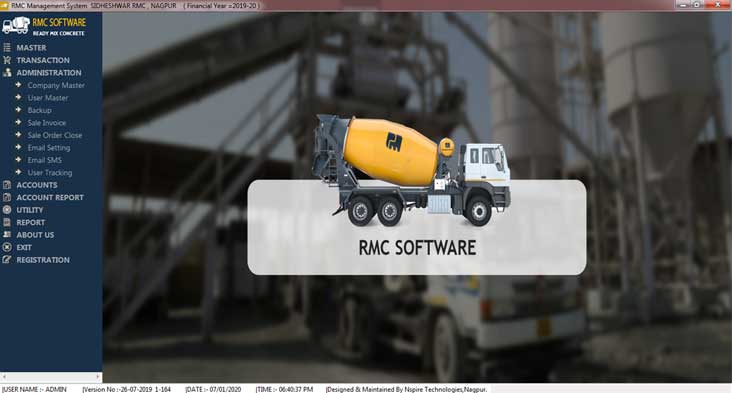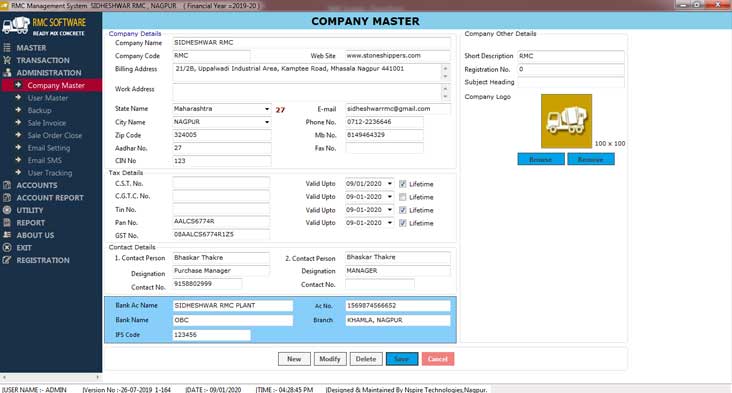 Administration Modules:

Company Master
User Master
Backup
Sale Invoice

Sale Order Close
Email Setting
Email/SMS Send
User Tracking
The above diagram shows that, Company master form for adding company details. This details use into reports.
---
4. Accounts Modules: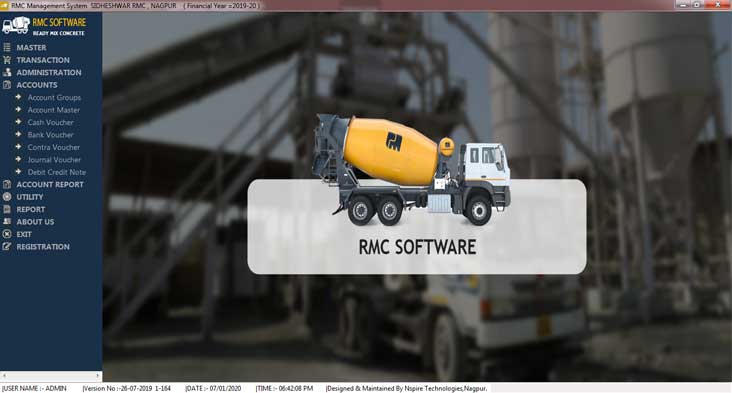 Accounts Modules:

Company Master
Account Groups
Account Master
Cash Voucher

Bank Voucher
Contra Voucher
Journal Voucher
Debit Voucher
---
5. Accounts Reports Modules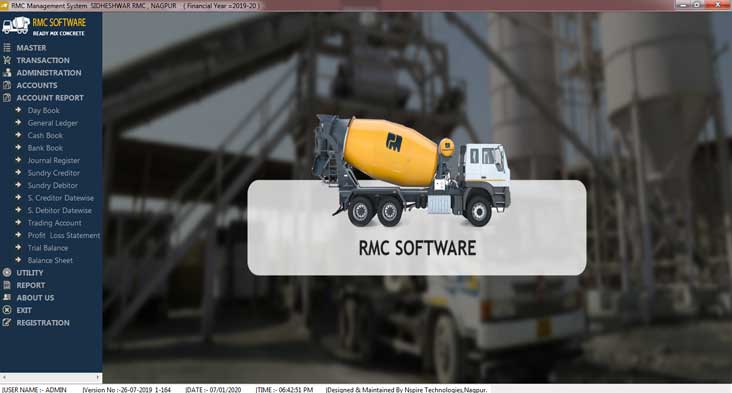 Accounts Reports Modules:

Day Book
Cash Book
Bank Book
Journal Register
List of S. Creditors
List of S. Debtors

S. Creditors Date wise
S. Debtors Date wise
Trading Account
Profit Loss Statement
Trial balance
Balance Sheet
6. Utility Modules:
| | |
| --- | --- |
| Utility Modules: | |
---
7. Reports Modules: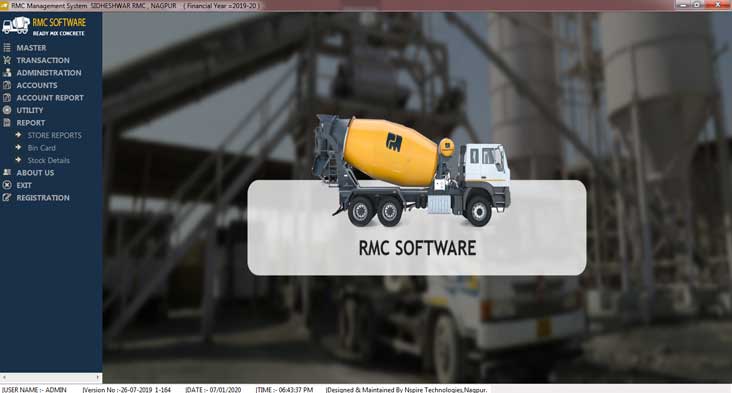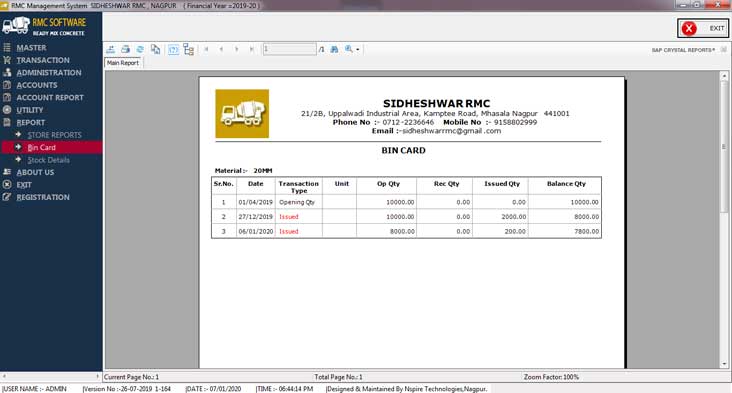 Reports Modules:
This Module is useful for Reporting Head, who will allot all Material to the supplier and monitor their details online and Offline Weighing Bridge. All reports are link with their view form. View form also show detail of this form and you have facility to filter data as per your requirement.
---